Do you know who lived on the land where you now live and work? Are you ready to excavate the roots of racialized housing systems and envision anti-racist alternatives?
Long before the Federal Housing Administration began shaping cities and the suburbs, the United States created land divisions along racial lines - entering into and upending treaties, awarding farm land to [white] immigrants and excluding Black Americans from building generational wealth. 
This course envisions a new future, one in which we all play a role.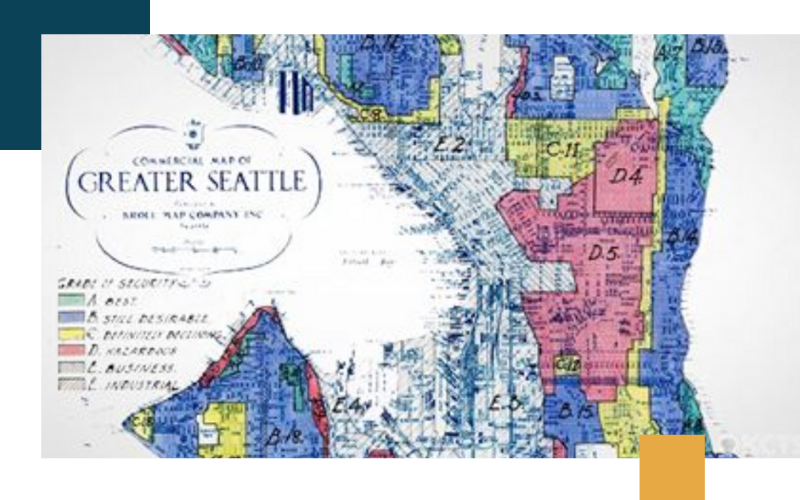 Participants in this course will:
Gain a historical point of view on land use and housing in the United States;

Build a shared common language on the history of racially exclusionary housing and land use policy in Washington State and how history connects to current racial disparities in homelessness, housing and other indicators;

Learn about modern day housing practices that have shaped oppressive systems and disparate impacts for Black, Indigenous, and People of Color;

Gain a clearer sense of the stake every individual has in dismantling these inequities, both personally and through our organizational affiliations; 

Apply their knowledge, and begin to take actions in their community and at work.

Example Curriculum
Available in days

days after you enroll

Welcome
We created this course because we believe in impact. The impact diverse, equitable, and inclusive organizations can drive in the world. And most importantly, the impact you have where you live and work.
Each course is designed to spark thinking, build new knowledge, and drive capacity to take action. Learn more about Moving Beyond and our approach to advancing diversity, equity, an inclusion.